UNIFIED TEAM CARE
Naturopathic Medicine
15 years of combined experience.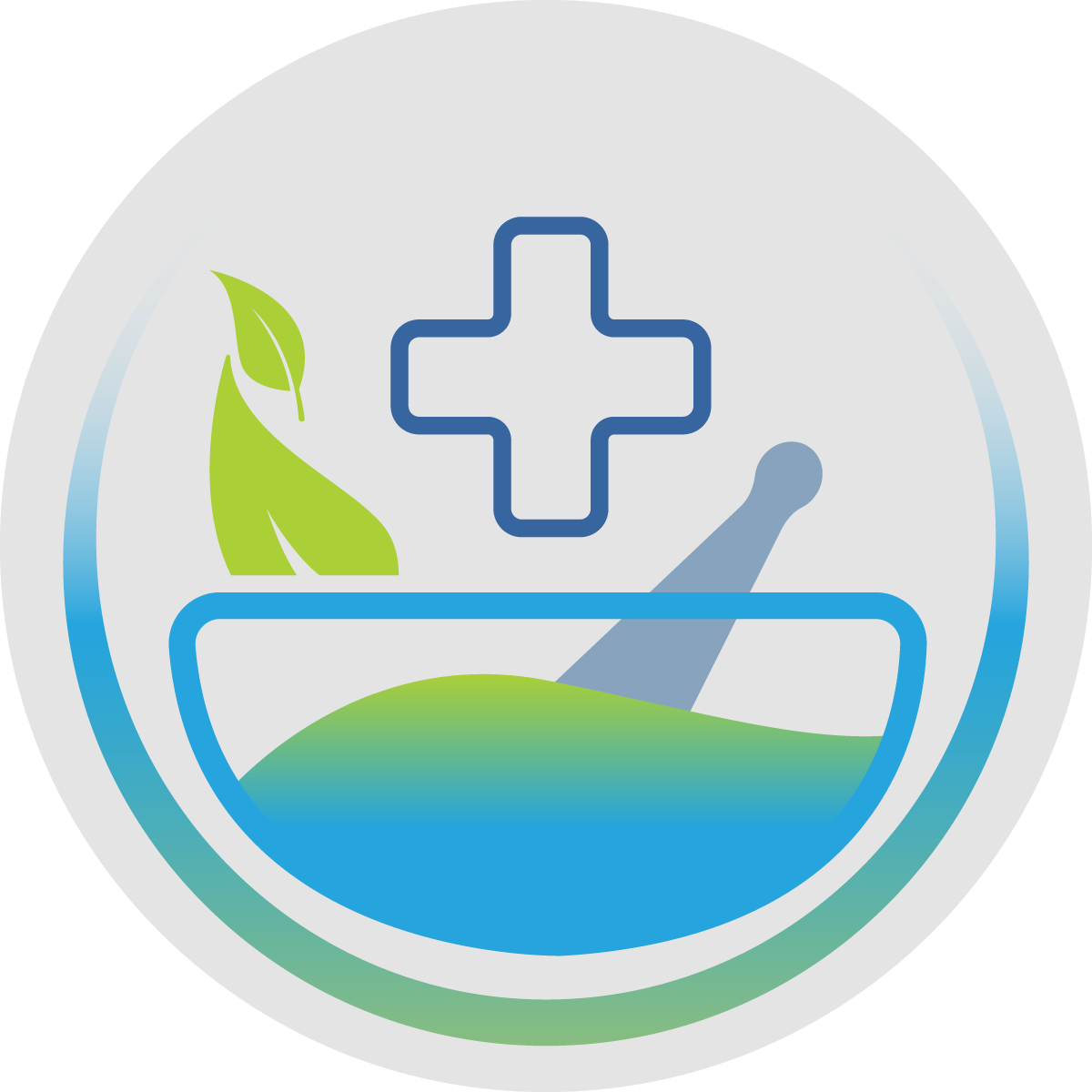 Naturopathic medicine is a safe and effective system of primary health care for both acute and chronic conditions. It uses natural medicines to address the root of illness, stimulate the body to heal itself, and prevent disease. Treatments may include herbal or homeopathic medicines, acupuncture, hydrotherapy, and clinical nutrition specific to the patients' individual needs. Registered Naturopathic Doctors (ND's) have completed a minimum of seven years of medical training and maintain professional licensing and continuing education to become one of the mostly highly-educated practitioners in natural health.

Address acute and chronic conditions using natural medicines to find the root of illness and stimulate the body to heal itself and prevent disease.
BOOK YOUR APPOINTMENT
More about Naturopathic medicine:
How can Naturopathic Medicine help you?
Naturopathic medicine can help you find out what your body is telling you and find natural ways to:

• improve energy and digestion
• balance mood or hormones
• reduce pain or sleep issues?

Naturopathic medicine is a wonderful tool to restore your body's natural functioning to its optimal levels, using safe and effective treatments. Naturopathic doctors are trained for a minimum of seven (7) years to use a blend of traditional and science-based therapies to give the body the support it needs to heal. Each appointment is an educational and empowering experience for patients to gain control of their health and prevent disease.

Naturopathic doctors are regulated in Alberta for standards of quality education and practice. They often co-manage with medical doctors, providing a complementary program to address symptoms, manage side-effects, and improve quality of life. No referral is necessary to book.

Dr. Gayle Maguire offers a complimentary meet-and-greet session if you have questions or would like to meet the doctor. Call the clinic to book your session at (403) 278-1405.


What conditions may benefit?

• Acne, Eczema, & Psoriasis
• Adrenal Fatigue
• ADD, ADHD
• Anxiety and Depression
• Asthma
• Arthritis and Chronic Pain
• Athletic Performance Optimization
• Autoimmune Disease
• Diabetes and Hypoglycemia
• Digestive Disorders and Inflammatory Bowel Disease
• Fatigue
• Fertility Optimization
• Frequent Colds and Flu
• Headaches and Migraines
• Hormonal Concerns
• Hypertension and High Cholesterol
• Insomnia
• Menopause
• Pre- and Post-natal Care
• Stress
• Thyroid Disease
• Weight Management


Nutrition is a fundamental key to health. Naturopathic Doctors are trained in clinical nutrition, screening each patient for signs of nutritional deficiencies or functional deficits. For example, bowel concerns and headaches may signal a magnesium deficiency. Treatment varies from diet changes to supplements where necessary.

"Let food by thy medicine" –Hippocrates


Herbal and Homeopathic Medicines
Naturopathic medicine also includes the use of herbal and homeopathic remedies, each with their own unique approaches and strengths. Herbal or plant medicines can influence changes in the body, and may be used in tea form, capsule or liquid tincture. Homeopathic remedies are energy medicines that typically come packaged in small, milk-sugar pellets, making them wonderful tools for children. Homeopathic remedies are also helpful when patients are on multiple pharmaceuticals and interactions are a concern.

"Herbs are like food - they are catalysts to help the body function" –Bev Maya


Naturopathic doctors in Canada are also trained to use Chinese Acupuncture as a therapeutic tool. Acupuncture is incomparable in its gentle ability to effect profound change on the body in 20 short minutes. It is believed to block pain receptors, improve circulation and healing, and address scar tissue. In addition, patients generally feel relaxed and report improved sleep, digestion and hormones after as little as one treatment.

The World Health Organization reviewed studies of acupuncture and compiled a list of conditions for which acupuncture has been proven effective, including:

• Chemo/radiation adverse reactions
• Hay fever and allergic rhinitis
• Depression
• Painful menstruation
• Ulcer and gastritis
• Facial pain
• Headache
• Blood pressure (high or low)
• Induction of labour
• Knee pain
• Low back pain
• Correction of fetal malposition (ex. breech)
• Morning sickness
• Nausea and vomiting
• Neck pain
• Dentistry pain
• Postoperative pain
• Rheumatoid arthritis
• Sciatica
• Sprain
• Stroke
• Tennis elbow


Nutrients are injected intravenously to maximize efficacy and absorption. This therapy is often used in depression, anxiety, chronic fatigue, stress, burnout, poor immune health and for endurance training athletes. It can kick start the entire body and speed recovery time. Treatments typically last approximately 1 hour.

For more information, please book a complimentary meet-and-greet session.


Proliferation (or Regenerative Injection) Therapy is a injection therapy used to stimulate the body's healing systems. Prolotherapy is a great, non-surgical option for tendon and ligament issues, including partial tears and inflammation, especially injuries that remain weak, lax, and /or never healed well. The joint is injected with a solution of saline, dextrose and a local anaesthetic, reminding the body to re-direct healing properties back to the injured area.

Some patients feel relief in as little as one treatment, but typically results are seen in 3-6 treatments, spread approximately 2 weeks apart. Prolotherapy is gaining popularity for its effectiveness, safety profile, and ability in many cases to provide long-lasting results and delay surgeries. Prolotherapy is best combined with physical therapy to rehabilitate the healing joint.

For more information, please book a complimentary meet-and-greet session.


Vitamins can also be injected, a shorter appointment for certain nutrients. Examples of injections include:

• Vitamin B12 &/or Folic Acid (often used for energy, nerve function, and concentration)
• B complex (multi B formula used for energy, sleep or hormone issues)
• Adrenal formula (a mix of nutrients to help combat stress)


A gentle, light-touch therapy that aligns the bones of the skull and sacrum, allowing for optimal movement of cerebral spinal fluid (CSF). Craniosacral therapy may be indicated in the following:

• concussion
• headaches
• back pain
• low energy
• poor concentration
• whiplash
• TMJ
• attention or behavioural disorders
• dizziness
• tinnitus
• TESTING OPTIONS


Naturopathic Doctors use the following in-house tests to assess and monitor patients:

• hormone (includes estrogen, progesterone, testosterone, DHEA)
• food sensitivity and reactions (IgG, IgE)
• heavy metals
• thyroid
• adrenal/cortisol
• conventional labs from Calgary Lab Services

For more information about each test please book a complimentary meet-and-greet.


Everyone at AST is the best. I know I am always getting the care I need and everyone ensures that I am consistently comfortable. My back rarely aches anymore and when it does I know it will be fixed ASAP.

– Dania G.

Patient

It has allowed me to continue running crazy long distances in the mountains as well as being able to continue in life pain free.

– Natalie K.

Patient

After a motor vehicle accident, it was the care and support from AST that got me back to a life of normalcy. Looking forward to each and EVERY appointment is what got me through a very difficult time. I recommend them to everyone I know.

– Kathy K.

Patient

AST is my go to clinic for any injuries or pain I am having. All of the practitioners are very thorough and work to get to the root of the problem and effectively treat it. The front desk team are all extremely friendly and helpful. The staff go above and beyond to maintain a clean and safe environment especially during Covid. I highly recommend this clinic to anyone looking for a professional healthcare team!

– Ally S.

Patient

I love this place! It doesn't matter what I come in with, they are able to help me and my entire family. I have 2 children, ages 5 and 7, and Dr. Jennifer Teasdale is absolutely a delight to deal with, and both my kids are excited to see her. There hasn't been a problem they haven't been able to help with. Highly recommend this place!

– Christine S.

Patient

I have been seeing Dr, Finan for Chiropractic Treatment and Michelle for Physiotherapy for over 10 years with AST. They are always kind and informative, they really care about your health and well-being and they do whatever it takes to get you there. Both are so patient and they never address your symptoms without some education to go along with why you might feel the way to do and what you can do to help the process.

– Kelly R.

Patient