UNIFIED TEAM CARE
Massage Therapy
131 years of combined experience.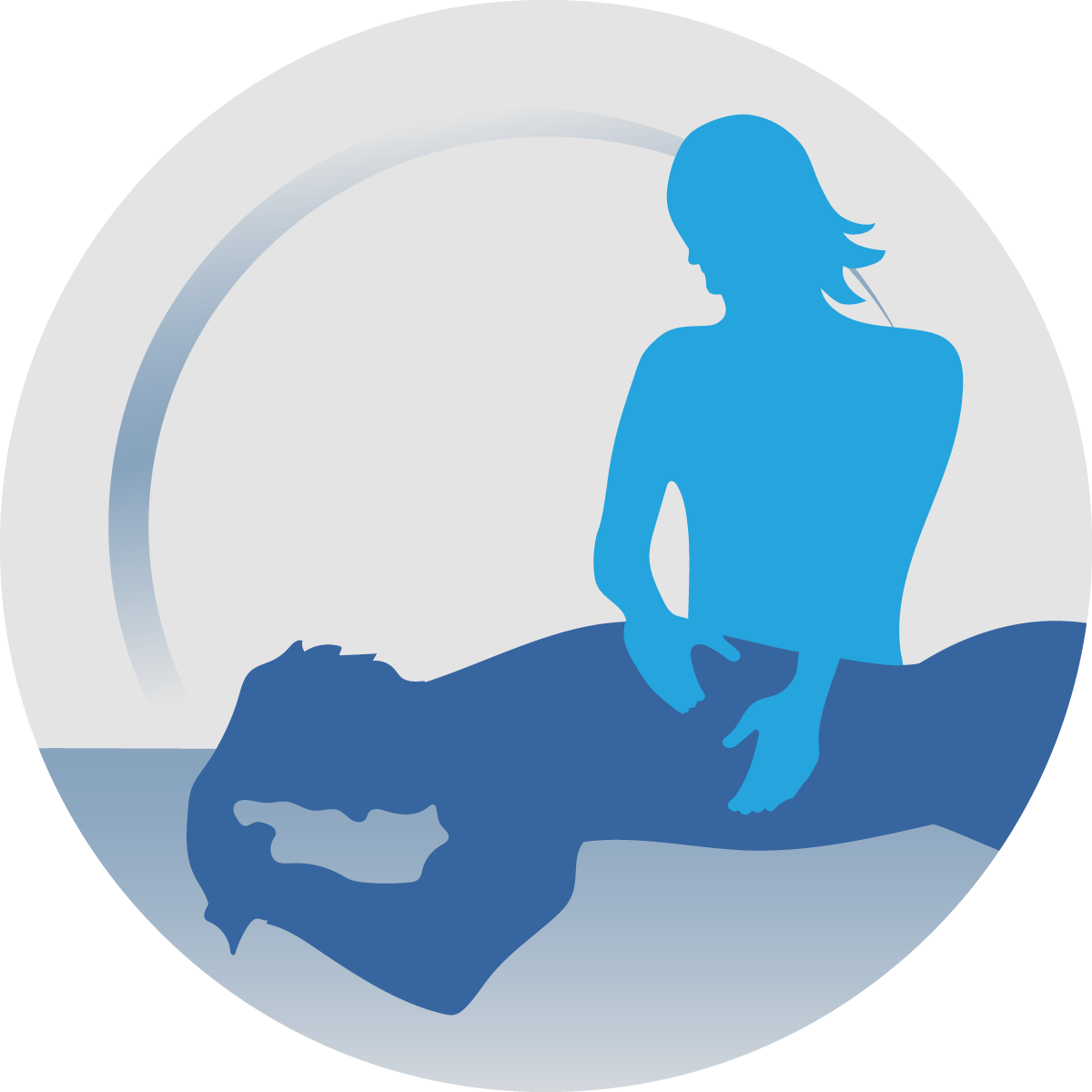 Massage Therapy is the assessment and planned treatment of soft tissue (muscles, ligaments, tendons) and the joints of the body. It provides relief and prevention of physical dysfunction and pain. Therapists apply soft tissue manipulation and some joint mobilization techniques to assist the efforts to heal and relieve pain.

Massage can help heal injuries from overuse or trauma by reducing inflammation and increasing circulation. Certain massage techniques can limit scar tissue formation in new injuries and reduce scar tissue around old injuries which maybe restricting joint movement.

De-stress, promote healing, stay flexible, and remain in overall good health with regular massage visits.
BOOK YOUR APPOINTMENT
More about our massage specialty services:
Deep tissue massage is a type of massage aimed at the deeper tissue structures of the muscle and fascia, also called connective tissue.

Deep tissue massage uses many of the same movements and techniques as Swedish massage, but the pressure will generally be more intense.


Swedish massage combines various hands-on techniques including gliding, kneading, and cross-fiber friction to break up muscle knots, called adhesions.


Fascial release is a manipulative treatment that attempts to release tension in the fascia due to trauma, posture or inflammation. Connective tissues called fascia surround the muscles, bones, nerves and organs of the body. Points of restriction in the fascia can place a great deal of pressure on nerves and muscles causing chronic pain.

CranioSacral Therapy (CST) is a gentle, light touch method of releasing tensions from deep in the body to relieve pain. CST most importantly releases restrictions from vital tissue surrounding the brain and spinal cord to enhance central nervous system performance and allow the body to relax and self-correct.

CranioSacral Therapy strengthens the body's natural healing processes to enhance resistance to disease and overall health. Using a light touch to evaluate your internal environment, this technique is used to release restrictions found. CranioSacral Therapy is highly effective in aiding the body's ability to heal and recover from pain, illness and dysfunction.

Including:

• Migraine Headaches
• Chronic Neck and Back Pain
• Motor-Coordination Impairments
• Central Nervous System Disorders
• Brain and Spinal Cord Injuries
• Orthopedic Problems
• Traumatic Brain and Spinal Cord Injuries
• Learning Disabilities
• Chronic Fatigue
• ADD/ADHD
• Emotional Difficulties
• Stress and Tension-Related Problems
• Fibromyalgia and other Connective-Tissue Disorders
• Temporomandibular Joint Syndrome (TMJ)
• Post-Surgical Dysfunction

Your CranioSacral Therapy session will take place in a quiet, private setting and you will remain fully clothed in a relaxing environment. The therapist will contact various parts of your body while listening carefully. This hands on technique allows the therapist to monitor your body's fluid rhythm that moves around your central nervous system to locate areas of weak fluid flow or tissue movement. By locating the weak areas the practitioner can trace through the body to the original source of dysfunction.



Everyone at AST is the best. I know I am always getting the care I need and everyone ensures that I am consistently comfortable. My back rarely aches anymore and when it does I know it will be fixed ASAP.

– Dania G.

Patient

It has allowed me to continue running crazy long distances in the mountains as well as being able to continue in life pain free.

– Natalie K.

Patient

After a motor vehicle accident, it was the care and support from AST that got me back to a life of normalcy. Looking forward to each and EVERY appointment is what got me through a very difficult time. I recommend them to everyone I know.

– Kathy K.

Patient

AST is my go to clinic for any injuries or pain I am having. All of the practitioners are very thorough and work to get to the root of the problem and effectively treat it. The front desk team are all extremely friendly and helpful. The staff go above and beyond to maintain a clean and safe environment especially during Covid. I highly recommend this clinic to anyone looking for a professional healthcare team!

– Ally S.

Patient

I love this place! It doesn't matter what I come in with, they are able to help me and my entire family. I have 2 children, ages 5 and 7, and Dr. Jennifer Teasdale is absolutely a delight to deal with, and both my kids are excited to see her. There hasn't been a problem they haven't been able to help with. Highly recommend this place!

– Christine S.

Patient

I have been seeing Dr, Finan for Chiropractic Treatment and Michelle for Physiotherapy for over 10 years with AST. They are always kind and informative, they really care about your health and well-being and they do whatever it takes to get you there. Both are so patient and they never address your symptoms without some education to go along with why you might feel the way to do and what you can do to help the process.

– Kelly R.

Patient