UNIFIED TEAM CARE
Chiropractic
76 years of combined experience.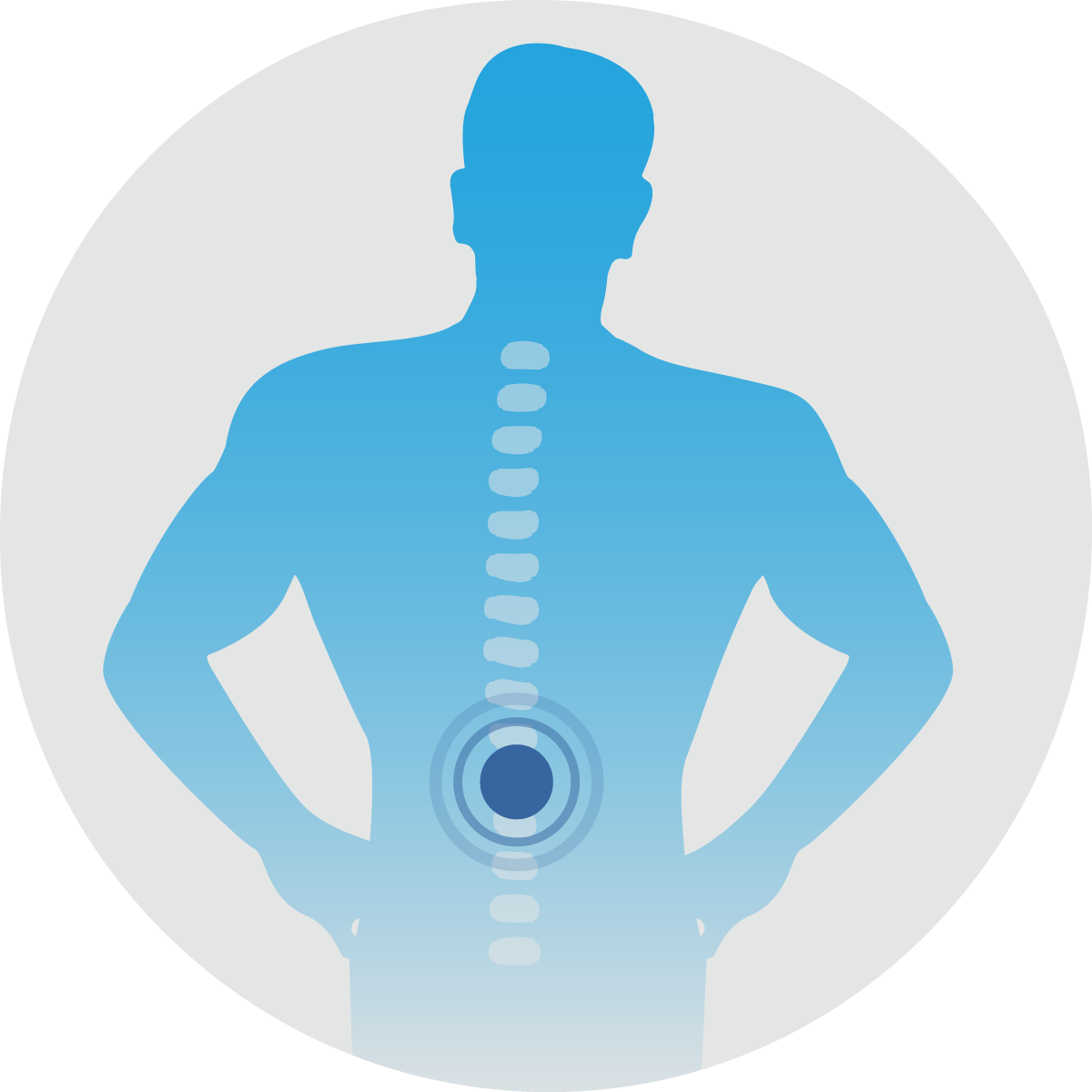 At Active Sports Therapy we utilize "state of the art" techniques to examine, isolate and treat any sport or repetitive strain related musculo-skeletal injury, including joint and soft tissue concerns.

By combining traditional chiropractic care with various soft tissue techniques including Active Release Therapy, instrument assisted soft tissue therapy, and fascial release techniques, gait analysis, and many other accessory modalities we are proficient at obtaining faster and longer lasting results.


Obtain faster and longer lasting results with our combination of Active Release Techniques with traditional Chiropractic care.
BOOK YOUR APPOINTMENT
More about our Chiropractic specialty services:
Active Release Techniques
Active Release (ART) is a patented, state of the art soft tissue system/movement based massage technique that treats problems with muscles, tendons, ligaments, fascia and nerves. Headaches, back pain, carpal tunnel syndrome, shin splints, shoulder pain, sciatica, plantar fasciitis, knee problems, and tennis elbow are just a few of the many conditions that can be resolved quickly and permanently with ART. These conditions all have one important thing in common: they are often a result of overused muscles.

Every ART session is actually a combination of examination and treatment. The ART provider uses his or her hands to evaluate the texture, tightness and movement of muscles, fascia, tendons, ligaments and nerves. Abnormal tissues are treated by combining precisely directed tension with very specific patient movements.

These treatment protocols – over 500 specific moves – are unique to ART. They allow providers to identify and correct the specific problems that are affecting each individual patient. ART is not a cookie-cutter approach.


Graston Technique® is an innovative, evidence-based form of instrument-assisted soft tissue mobilization that enables clinicians to effectively break down scar tissue and fascial restrictions. The technique utilizes specially designed stainless steel instruments to specifically detect and effectively treat areas exhibiting soft tissue fibrosis or chronic inflammation.

Class 4 Deep Tissue Laser Therapy
Experience the power of laser therapy with the most advanced Class 4 therapy available. Accelerates your body's own natural healing process through photo-bio-stimulation. Laser therapy is effective in treating chronic conditions, acute conditions and post surgical pain.

CLINICAL BENEFITS:

• Effective for difficult conditions.
• Alternative to surgery.
• Fast treatment times.
• Easy non-evasive treatment.
• Scientifically proven treatment.

At Active Sports Therapy we offer family chiropractors with special training treating women and children. We are passionate about helping Mothers and Children and provide each family with an individual approach. Support is ongoing during and after pregnancy.

We use a gentle, holistic, evidence-based approach that combines chiropractic adjusting with active release techniques, kinesiotaping, nutritional therapy and exercise rehabilitation.

• Pelvic Pain/Dysfunction Sciatica
• Pubic Pain
• Low Back Pain during Pregnancy
• Postnatal Rehabilitation
• Diastasis Recti
• Torticollis

Prenatal Chiropractic Care
Ensuring that a women's pelvis is aligned and balanced throughout pregnancy plays a large role in minimizing pain and discomfort during each stage of pregnancy.

Postnatal Chiropractic Care
This transition period can be one of the most challenging times on a Woman's body. A Mother's muscles and joints take time to heal after the birthing process, while at same time the physical demands increase exponentially. Chiropractic care eases the pain during this transition time and speeds the healing process. Chiropractic treatment helps postural pain and headaches associated with rigorous feeding schedules, reduces pelvic floor dysfunction and supports a woman's physical transformation from pregnancy to post-pregnancy.

Footmaxx Custom Orthotics
Active Sports Therapy uses the FOOTMAXX Orthotic system for prescription orthotics.

You walk across a computerized force plate that's connected to a computer. The mat has 960 electronic sensor points built into it.

As you walk, the force plate captures the motion and timing of your foot throughout the gait cycle. This data is analyzed by the computer to produce instant 2d and 3D graphic images of the pressures under your feet that you can see on the screen. The same information is then sent to FootmaxxTM via modem where sophisticated diagnostic software specifies the prescription for your custom orthotics and can generate a comprehensive gait and pressure analysis.

There is a secret to making orthotics that give you exactly the right correction and accurate measurements of the way you walk. In the past, doctors relied on plaster of foam casts to get a static impression of the feet. However, these cast record only the shape of the foot at rest not bearing any weight.

The FootmaxxTM System helps your practitioner analyze your gait and prescribe the proper orthotics to help your feet function better. FootmaxxTM orthotics are thin and light weight. They fit easily and discreetly into your existing footwear. You can wear your most stylish shoes, and still get the proper support and correction from FootmaxxTM Orthotics. FootmaxxTM orthotics provide superior control and correction for foot and gait abnormalities. Custom made especially for you, FootmaxxTMorthotics will correct and improve the way your feet strike the ground, enhancing your natural movement and helping your feet move more efficiently.

Functional Movement Screen (FMS)
Put simply, the FMS is a ranking and grading system that documents movement patterns that are key to normal function. By screening these patterns, the FMS readily identifies functional limitations and asymmetries. These are issues that can reduce the effects of functional training and physical conditioning and distort body awareness.

The FMS generates the Functional Movement Screen Score, which is used to target problems and track progress. This scoring system is directly linked to the most beneficial corrective exercises to restore mechanically sound movement patterns.

Exercise professionals monitor the FMS score to track progress and to identify those exercises that will be most effective to restore proper movement and build strength in each individual.

Please call the clinic to book your FMS Screen to obtain your movement score to quantify your risk of injury. Ask how your entire sports team or organization can get screened.

Who should be screened? – Any athlete or active individual wanting to reduce their risk of injury.

Selective Functional Movement Assessment (SFMA)
"The SFMA is a comprehensive movement assessment used to categorize movement patterns and direct manual therapy and therapeutic exercise choices"

The Selective Functional Movement Assessment (SFMA) is a series of 7 full-body movement tests designed to assess fundamental patterns of movement such as bending and squatting in those with known musculoskeletal pain. When the clinical assessment is initiated from the perspective of the movement pattern, the clinician has the opportunity to identify meaningful impairments that may be seemingly unrelated to the main musculoskeletal complaint, but contribute to the associated disability. This concept, known as Regional Interdependence, is the hallmark of the SFMA.

The assessment guides the clinician to the most dysfunctional non-painful movement pattern, which is then assessed in detail. This approach is designed to complement the existing exam and serve as a model to efficiently integrate the concepts of posture, muscle balance and the fundamental patterns of movement into musculoskeletal practice. By addressing the most dysfunctional non-painful pattern, the application of targeted interventions (manual therapy and therapeutic exercise) is not adversely affected by pain.

The SFMA is often part of chiropractic patient examinations at AST when applicable.

Dynamic Neuromuscular Stabilization (DNS)
The nervous system establishes programs that control human posture, movement and gait. This "motor control" is largely established during the first critical years of life. DNS, described by Pavel Kolar emphasizes neurodevelopmental aspects of motor control in order to assess and restore dysfunction of the locomotor system and associated syndromes.

The Doctors at Active Sports Therapy incorporate into the assessment and treatment many of the DNS Principles taught by Professor Kolar and the Prague School of Rehabilitation.

Game Ready Ice Compression
Game Ready is an innovative Accelerated Recovery System for acute and chronic injuries (especially Sports related injures) and following orthopedic surgery. ie ACL, MCL – The advanced computer-controlled system can simultaneously apply controlled cold therapy and intermittent compression to almost any part of the body through its flexible wraps. There are various wraps available: Ankle, Knee, Shoulders, Back, Hip/Groin, Wrist, Hand, Boot, Flex Elbow, Straight Elbow and C-T Spine Wrap.

By applying cold therapy to an injury, you can decrease pain, muscle spasms, tissue damage and swelling. Cold (ice) prevents the furthering of swelling/inflammation while the external force of compression physically flushes the inflammation along to the lymphatic system. Compression is a preferred method as the injured area is rhythmically squeezed and released. Therefore by applying cold and intermittent compression together it helps accelerate the healing process by preventing inflammation and reducing swelling in one treatment. Which helps the body heal faster and better.

Everyone at AST is the best. I know I am always getting the care I need and everyone ensures that I am consistently comfortable. My back rarely aches anymore and when it does I know it will be fixed ASAP.

– Dania G.

Patient

It has allowed me to continue running crazy long distances in the mountains as well as being able to continue in life pain free.

– Natalie K.

Patient

After a motor vehicle accident, it was the care and support from AST that got me back to a life of normalcy. Looking forward to each and EVERY appointment is what got me through a very difficult time. I recommend them to everyone I know.

– Kathy K.

Patient

AST is my go to clinic for any injuries or pain I am having. All of the practitioners are very thorough and work to get to the root of the problem and effectively treat it. The front desk team are all extremely friendly and helpful. The staff go above and beyond to maintain a clean and safe environment especially during Covid. I highly recommend this clinic to anyone looking for a professional healthcare team!

– Ally S.

Patient

I love this place! It doesn't matter what I come in with, they are able to help me and my entire family. I have 2 children, ages 5 and 7, and Dr. Jennifer Teasdale is absolutely a delight to deal with, and both my kids are excited to see her. There hasn't been a problem they haven't been able to help with. Highly recommend this place!

– Christine S.

Patient

I have been seeing Dr, Finan for Chiropractic Treatment and Michelle for Physiotherapy for over 10 years with AST. They are always kind and informative, they really care about your health and well-being and they do whatever it takes to get you there. Both are so patient and they never address your symptoms without some education to go along with why you might feel the way to do and what you can do to help the process.

– Kelly R.

Patient